Zula Driving School Policy
Standards and obligations of our driver training school under the BC Motor Vehicle Act Division 27.06 Section (2):
Subsection (a)
Name of Driving School
Zula Driving School
Address of Driving School
306-356 Gorge Rd E, Victoria BC, V8T2W2 Canada
Subsection (b)
Aside from the fee charged for each driving lesson, there are no other fees. If you wish to use our vehicle for the road test, you will need to book a lesson for the appropriate time for the day of your road test. The cost is the same as a driving lesson.
Subsection (c)
There are no extra charges that are incurred by a student aside from their lesson fee.
Subsection (d)
No other person can be in the driver training school vehicle during the student's lesson time.
Subsection (e)
The actual amount of practice driving time the student will receive during each lesson is 75 minutes.
Subsection (f)
The actual fee for each lesson is $195 (GST Included).
Subsection (g)
There will be no refund for driving lessons or road test sessions that have taken place. If you wish to cancel or reschedule a driving lesson, we require 24-hour notice otherwise you forfeit the fees you have paid for your lesson. If you do not know your schedule far in advance please do not book a lesson. If you are within 15 minutes late, you will receive the balance of your scheduled lesson and charged for the full lesson. If you are late beyond 20 minutes, the instructor will leave and you will not be refunded for the lesson.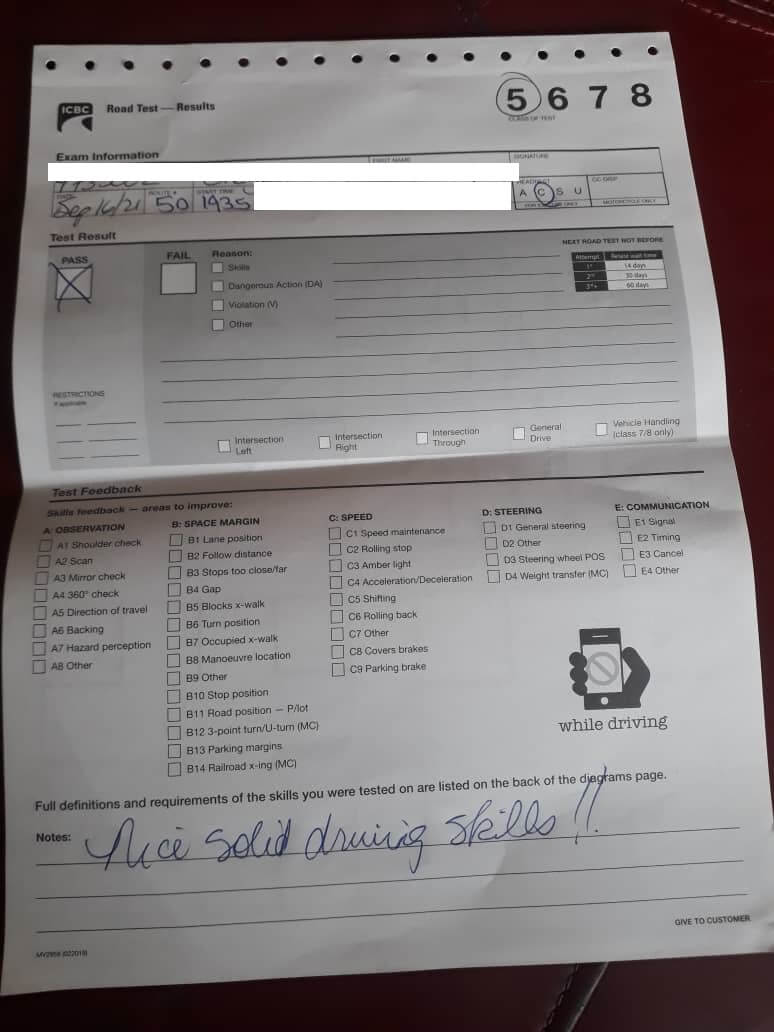 Ready to Book?